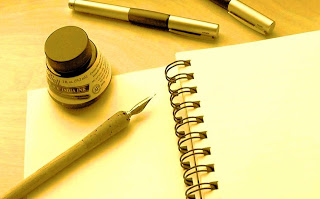 Can Writing Change Your Life?
September 15, 2011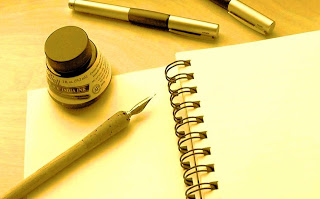 Let's talk about being positive.
I have been thinking hard about this question. It comes at a time when I do most of my thinking. I have a book which is off at the printers and I have to look at something new. So it is, in a way, life changing. And, I think it is something to be happy about.
Writers need to feel valued, but they also need to keep this 'real.' Being positive about writing is one thing, being positive when there are challenges with editing, or publishing is another. It's a learning process.
Writing changed my life in a positive way.
I'll explain that in a moment. Many people did not consider me a very positive person a number of years ago. In fact I would be the first to say that I was at a very low point in my life.
I didn't write, and I wouldn't have considered writing and publishing as something someone like me could do. When I did write I waited for negative comments. In many ways, I think I didn't do the best I could for that reason. Those were very dark days. I doubt most people would understand how dark they were. That changed.
Writing changed my life.
It gives me a sense of purpose that I didn't know before. It is a way to show that I have value. I learned how to improve and care about what others think about my writing. Most of all it slowly gave me a reason to wake up every morning. It wasn't a quick process. It certainly wasn't the next day when I wrote an article and felt I did a good job.
I was scared of failure, and yet I wanted to fail — a paradox I understand. I didn't know the challenge that comes with publishing something. I also didn't understand the joy of sharing what I write, and of being pleased with the work that I have done. That is what has changed. Writing did this for me.
I think it is because this is a fluid medium. I am a writer. I can write about many topics and love what I do. I can focus on one book or I can write a poem or three. The choices are endless. It can change a lot of points of view.
In my case, it can literally give me a reason to wake up and finish something I begin. Yes, I believe that writing can change your life. However, it is up to you to make that change happen and become the leader and writer you are meant to be.
You May Also Like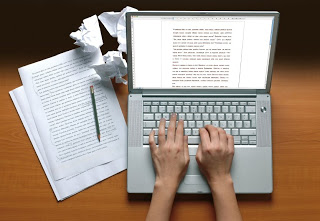 August 21, 2010

January 22, 2015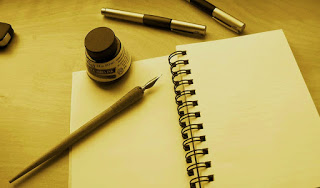 July 30, 2011