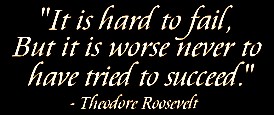 Marketing Your Paperback Book in an Ebook Market
March 9, 2013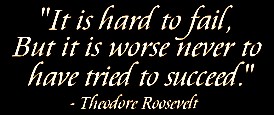 Success by Theodore Roosevelt
Have you read an ebook lately?  
Have you even bought yourself an ebook reader, or are you a die hard print book reader who would rather break the reader into pieces than ever use it?  Whatever the reason is that you do or don't read ebooks is up to you, and not something that an author can control.  However, if you are a writer, you will have to consider the ebook platform.  Most writers, even if they do not personally read using this technology consider it important to building an audience.
You need an audience and you need them to buy your product sooner, rather than later.  You can do book reviews, but if you don't work with the technology that some of your readers are using, you are not marketing your book; you are only wishing for sales.  You have to think about marketing your book in an ebook market.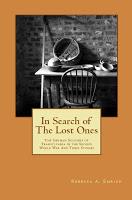 In Search of the Lost Ones
If you have a paperback edition then you have an avenue for building your readership, but if you market your ebook, the people who buy that particular version will be able to see that you also offer a paperback.  This is why I market my book, In Search of The Lost Ones
, to Amazon as readers can click on the paperback version from that page, if they want to. Marketing your book means you have to cater to all your readers.
The same holds true with in the ebook market.  Kindle, and Amazon are the big names in the business right now, but there are many other formats of readers out there, and one of those might one day hold a larger share of the market.  It is the same with ebooks, most readers who love books want to read and they also want to find out about new authors.  Kindle and other companies allow you to do this at a fraction of the cost it takes to publish a book in another format.  (If you self-publish with Kindle Direct it is free to self-publish your book.)  If you don't choose the select program you have more places to "show your book."
What are the five things you need to market your book?
1) A marketing plan 
Don't just hope that you will have readers.  If you price your ebook wrong in your particular market, you will have a hard time selling it no matter what. If you need a way to sell your digital and downloadable products then check out FastSpring.
2) Something that makes your readers read
A good cover, a good biography, perhaps something else, but that something has to appeal to your current network.  Don't just begin marketing (hello, Twitter and Facebook and Google Plus) the day your book hits Amazon, you start the moment you write the book.
3) Pick your format  
As much as you want to promote all your books in all the ways people can buy them you don't have that much time.  Pick one.  In this case, it is best to market your ebook to your social networking sites, since these people will be most likely to purchase an ebook for their reader.  If you have to pick, it is best to pick the ebook market since that is the one that is currently growing.
4) Study your networks  
Beyond friends and family, who else will be willing to purchase your book?  If you know of people who like the subject and you can connect with them, then you have more of a chance to get your book out there and sold a lot sooner.  The same holds true with ebooks.  The more you know about your networks the better your plan can be.
5) Don't be afraid of mistakes 
The fact is, we all make them and we all want to have success, but you can learn a lot more about your writing if you have some failures.  Not everyone knows how to market their work well, but you can't succeed if you don't try. If you do try, it means there will be some mistakes until you hit the "right note" for marketing your book in an ebook market.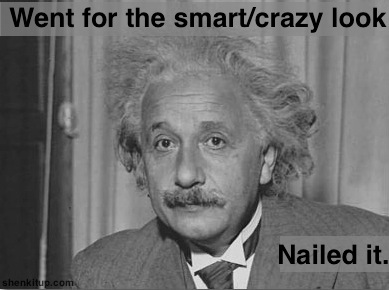 You May Also Like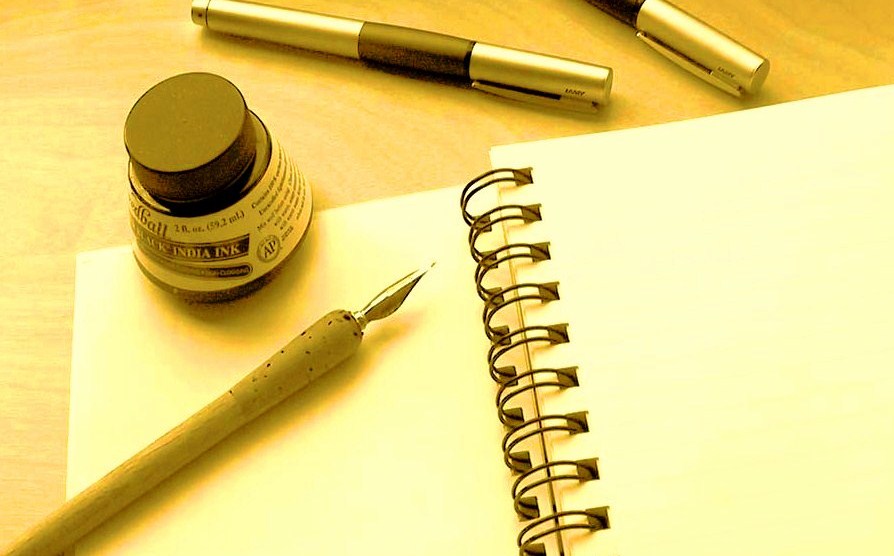 February 27, 2015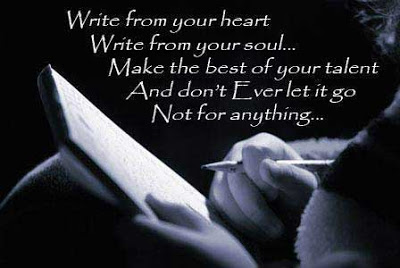 September 11, 2009