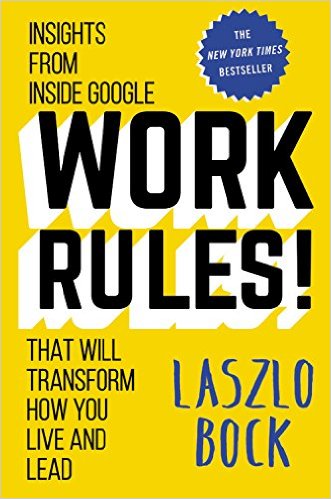 Book Review: Work Rules! by Laszlo Bock
September 17, 2015
Is the corporate ladder in this face paced modern world too precarious to climb?
With the public spotlight being aimed at company employee practices, Work Rules! by Laszlo Bock could not have come out at a better time. Author Laszlo Bock is the Senior Vice President of People Operations at Google. Before joining Google in 2006, he served as a management consultant at McKinsey & Company, held executive roles at General Electric and a series of other positions at non-profits, start-ups and even tried his hand at acting as an extra in the hit show Baywatch. With this mishmash of jobs held, he titles the chapter of his professional background as "A Guidance Counselor's Nightmare". Since becoming a "Googler" (as the employees of Google affectionately call themselves), Google has been named the Best Company to Work for 30 times from various countries and has received over 100 awards for being a top employer.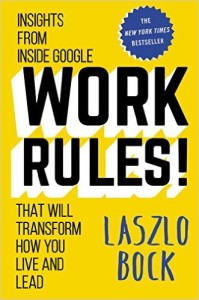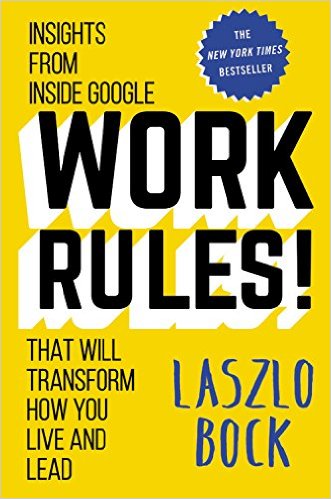 Work Rules!: Insights from Inside Google That Will Transform How You Live and Lead
takes you behind the curtain of Google and the methods that have tried, succeeded and failed at implementing to keep Google and innovative and respected place to work for. From the evolution of the hiring process to the perks like free meals, laundry facilities and generous benefits, you get the understanding why Google is so attractive for applicants. The book doesn't just tell a story, but also sets out the tools and examples that any company, big or small, can start implementing. The book also outlines some of the "perks" and which of them have costs, ranging from free to high, to the company. The image of the high pressure job has been around for decades, leaving little time for work/life balance. When the story broke this past August concerning employee allegations at Amazon, the media tuned in to see how such a revered, high pace company was functioning behind closed doors. Allegations of people being push out of their positions if they were suffering personal crises, work/life balance is non-existent with employees saying that they work late into the night, weekends and holidays and the turn over of what the employees have dubbed "burn and churn" with the average tenure of an Amazon employee was found to be one year.
The extreme difference with the inner workings of Google shows that the same model of business practices that were once thought as standard can be pushed, changed or disposed of completely and still be successful. Googlers in Ireland implemented a rule to unplug at 6pm; turning in their laptops to prevent logging into work from home. Start times are more flexible than the norm, working with the concept that creativity can not be forced into set hours. The biggest thing to note in the book is not the perks or the work hours but how transparent the company is. Weekly meetings that Googlers attend that encourage them to ask the CEO Larry Page any question and he will answer it. Gogglers have a say in how the company runs, with voting on implementations, time given for feedback and suggestions and all employee have access to know who is working on what project. Managers have no power in hiring their direct employees; the process is made up a series of interviews with the potential employees peers, other department managers and then the entire feedback goes to the CEO for the final say.
This is the way for every employee. Google had decided long ago that they were going to look at every employee like a founder, even if they were employee 10, 100 or 10,000. Engaging their people to be vocal about the company to generate ideas that are outside the box. Gmail was invented by Paul Buchheit a developer, who worked two years on it as his "20% time" project before he convinced them to take it live. This successful idea didn't come from the top, it came because Google gave their employees the ability to work on their passions. Similar to the creative way that the book Creativity, Inc by Ed Catmull showed that giving all levels of employees a chance to shine adds more to the company.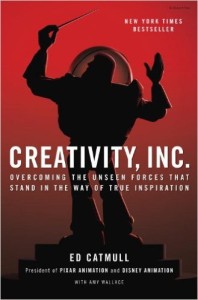 With this bombshell of allegations towards Amazon still fresh, with no doubt more stories like it to follow (there are entire websites like Glassdoor.com) that gives employees a place to let future applicants know what to expect from interview process, salaries and working for the company as a past or an anonymous current employee. Work Rules! sets out to prove that there is another way to do business by investing in employees. The question is will more companies start empowering their employees like Google or will the status quo keep the ladder of corporate world of late nights, lack of personal time and stress be not worth placing your foot on the first rung?
You May Also Like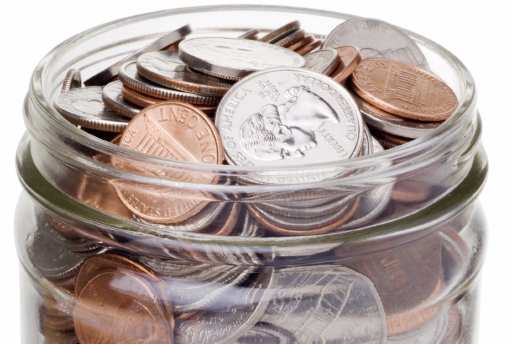 March 7, 2015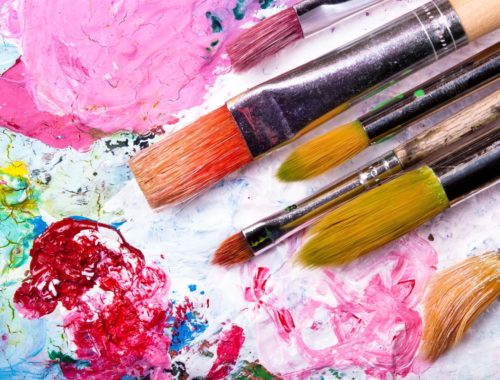 March 20, 2019