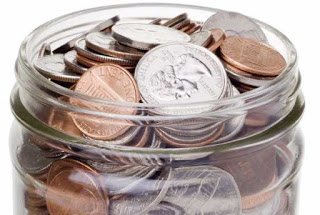 Four Things About Self-Publishing
May 23, 2015
Self-publishing still has the power to help or to destroy a writer.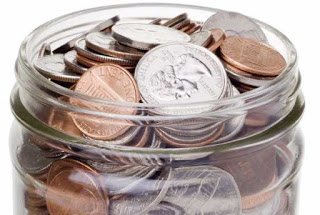 Glass jar with money
1) Financials and what you have
I understand that a lot of writers want to see their work published and shown to the world.  I also understand that it takes a lot of time and effort and commitment and loss of family time to do this.  It's not an undertaking a writer can take on if they have a lot of debt, or a young family.  I know it's hard to focus on money when it comes to publishing, but you get what you pay for when it come to the finished product.
You might also lose some of your control when you go with a self-publishing company such as Xlbris or AuthorHouse.  You lose the chance to set a competitive price, and you have to work harder to sell your book.  It will cost you money to do a self-published book one way or another.  Self-publishing is about setting a financial price and budget and staying with it.
You have one chance to earn the trust of your readers.  A good book does this.  There will always be some type of choice, a better front cover or a better edited book depending on your budget and your choice of where you want to spend your money.
2) It's You, and your book.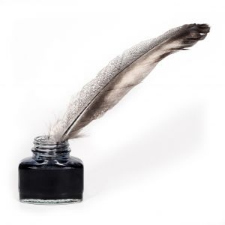 Write your book
That one is a hard one, I admit it.  If at first you don't succeed… well, in this case you've learned how not to self-publish the next book, but you might lose potential readers in the process.
You need to research beforehand but don't stop moving.
I can say through experience, most people need a low price point and a very animated than a person who doesn't try hard.  I am not by nature a naturally outgoing person, but I try my best to be when I am working with the public, especially when it comes to my book.  It's self-published so if I don't want to market it and spend a lot of money, I have the choice of using social media and the like.
3) A self-published book with 'self respect'
This is where you can decide what work for a book.  Some writers who are new to self-publishing will not think a book is all that hard to do.  The problem is not that it is or isn't it is about the details.  A traditionally published book can look different to each person, and each book might seem different, but there are some common themes to them.
A traditionally published book has justified lines, it also has a rather long copyright page, and it also has indexes (for non-fiction) and about the author which are short and to the point.
The more a self-published book respects these conventions, the more likely there will be sales.  I'm saying write your thing, but respect that all books should follow some basic principals of others.
4) Time and a good idea of the market.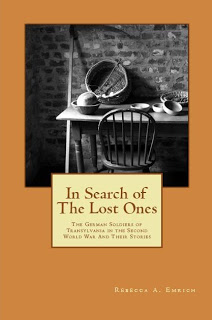 In Search of the Lost Ones
I'd love for my book to have mega sales.  I'd love to see my book in each household I have. It just isn't logical. There is such as thing as a market and a network of people who have or want my book.  Selling a book is different as publishing a book is.
My market for a book on Romania and more specifically a book about Transylvania and the Second World War, In Search of The Lost Ones, isn't as large as a market for a book on blogging. Some will call it a niche market, and others a micro market due to its focus. However, both have the potential to have expanded markets but it takes a lot of time and energy and a lot of willingness to lead myself into a bookstore and ask for book signings.  A good idea of the market means I work with a local bookstore and keep going from there.
With the next book I have a foundation laid out already and a strong following on Facebook and Twitter but it took time and effort to get me there. Knowing your market can help you expand on it.
Yoga pants and dreams are great, but if I don't know the market I'm not going to do as well.
You May Also Like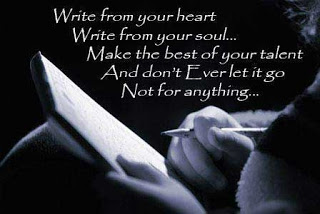 May 11, 2009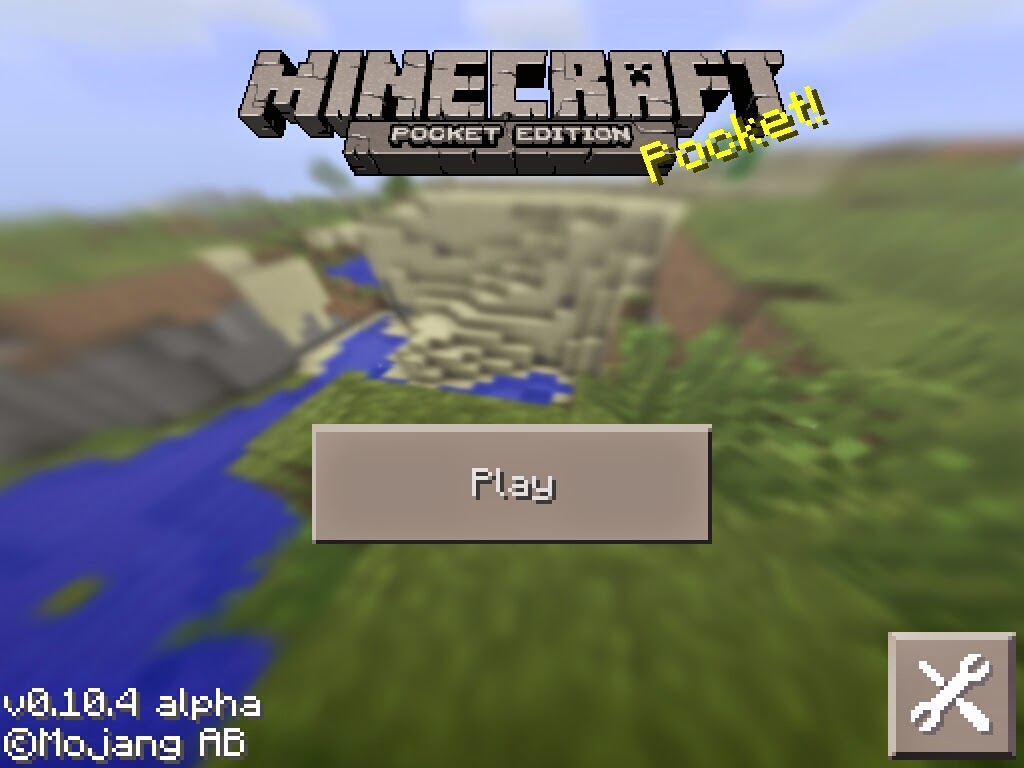 April 10, 2015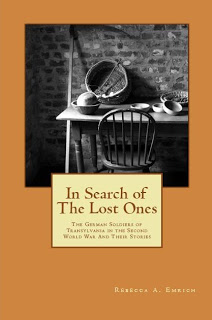 June 6, 2012