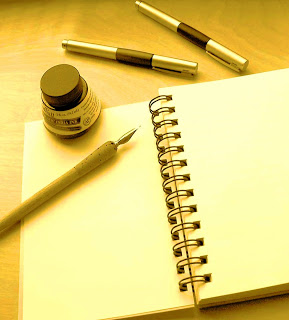 A Writer's Problem: Editing Your Own Books
April 17, 2009
Some people will suggest that you should edit your own books
When you are close to something, your book is a great example, and it means so much to you it is best that you back away from it in this case the thing you need to back away from is one thing. Editing. What some people suggest is is that should you be strong enough and confident enough and with some looking over you can edit your own books. I disagree with this idea, because there are too many ways to get around the actual editing part of…. editing. Cut and paste sure helps, right.  What most writers call this is not editing.  Editing is something that I have to learn and improve upon, as do many other people, it takes time and effort and a lot of patience.  There must be some very good blogs out there that will improve my writing, and in fact a quick search on Google proves this point (20 million search results come up for "editing your book").  Editing your own blog is about the only thing a person can do without much worry.
What about editing your own books?  I have heard of many self-publishers doing this, and this might not seem like a bad idea.  However, if this is your first book, it might be the end of a promising writing career, you don't know what you don't know is true in this case.
Writers want to make money and the problem for most writers is that there is a lack of money when they first begin to write.  A good editor costs money, and finding one is a challenge.
What are the options?  Is editing your own book a writer's problem? No it's not a writer's problem, rather is is choosing the right person to help you grow in all aspects of being a writer.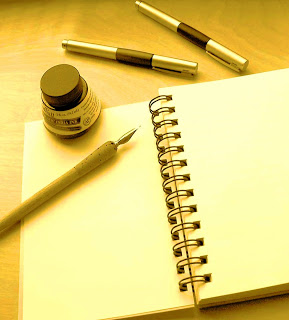 Some people, the ones who have spent many years writing and editing might suggest is that the use of an editing tool will come in handy, not only that but it is a why to improve on my writing, but I am certain that a good editor will do much of the same. (A quick note, editing is an art and one which you have to take some time to learn to become more of a writer who edits)  I think that while it is easy to edit, there will always be mistakes. Either your book lacks the feel of a good story, or what is being said isn't clear.  I don't think that writing and then publishing a book is something that you can do with ease– or overnight.
The same holds true with editing
The point I am learning is that if my writing is not as good as many others think it is, and they might not realize that I have several readers who kindly help out on this blog, and an editor working on the book I am writing.  At this point I should take a writing course, it will improve this blog– and my writing.  I did take one a few years back, but I didn't put the passion I needed to behind it to get something out of that course. I think I need to go back and write some more.
Part of what makes editing even more important is the understand that editing on your own is not the best way or means to go about creating something lasting as a part of your views of yourself as a writer.  I can say that what I wrote months before is not as good as what I have written now.  My editing and what I find in terms of mistakes is also a lot different.  Even this blog post is different from my older posts. I've developed as a writer.  Does this mean I should even consider editing my own book?  For a first draft yes, I should.  The first draft gives me an chance to see and to choose what will work for myself as a writers and how I feel about something I wrote.
This happens to each writer, if they are serious about becoming more of a professional writer.  If they want to have their book well received it is vital to have an editor.  I don't know of any stories of big name writers who edit their own books to the extent that some self-publishers have said they do their own editing. It might be because the traditionally published authors have an advantage, or it might simply be they know they are too close to their work to do a great editing job.
You May Also Like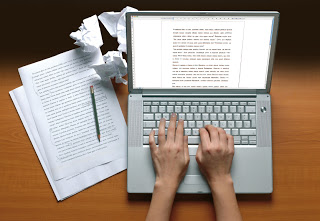 July 27, 2011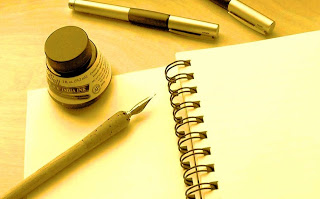 April 12, 2009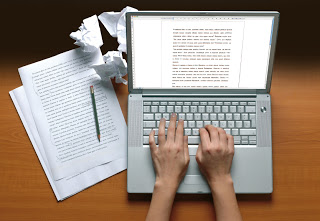 December 8, 2009