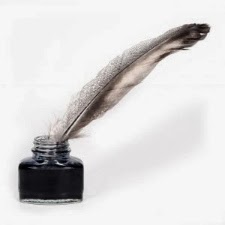 Writing and Publishing or Making Money?
April 15, 2010
This is a question I ask myself over and over again, is there something more to writing? Is there something to the fact that some people make money with their books?
I am not suggesting in any way that you shouldn't make money in your writing, in fact it is a good thing to make a bit of money from your writing. I am referring to the goal of writing with the bottom dollar in mind. Does it help you to focus on money or on writing and publishing?
My writing friends and I have occasional evenings together, where we talk about our goals and our dreams, where we've been and where we're going. The theme of money came up, and of course everyone had a view. Some were negative about the concept of making money with blogs, whereas others viewed it as not keeping all your eggs in one basket.
I shared my views with them and I'll share them with you: Writing and publishing a book is a goal of mine, and has always been a goal of mine. My other goal is to make enough money so that my day job only The issue is that it does take time to get a book out. Sometimes it even takes some money.
The important thing is to focus on the writing and not on the money. I think that once you focus only on the material thing– how much money you can earn, you lose the quality of your writing. The soul some how dies in the way your writing goes. It is good to have a goal where your writing creates the money you need, then it is a goal that you should follow for the rest of your writing career. But I feel if you publish simply to make money, you will find you get it, but not the happiness you wanted.
You've published a book with a focus on making as much of a fortune as you can… but you'll always deep down wonder it is because of money I made or because I did out of the joy of writing?
This means that while you have made more than what you thought possible and have garnered great reviews on Amazon, you might still wonder if it was all worth while in the end. If you go the opposite way and only focus on writing, you might feel much the same. There is a balance that is needed if you want to see more success in your writing career. It is about balance.
I think the answer lies in asking these questions, based on your life as a writer and has someone who will want to make something out of their writing in the future.
What is your view on writing and money?
How important is writing and publishing to you?
Do you think you should make money with what you are writing?
You May Also Like

January 21, 2020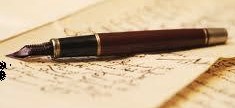 July 18, 2012
March 15, 2015