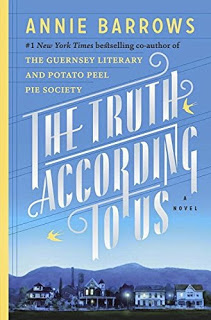 Book Review: The Truth According To Us by Annie Barrows
May 17, 2015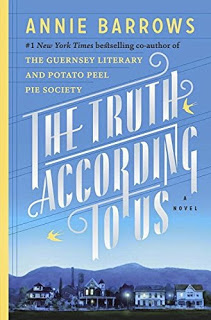 The Truth According to Us
I had read The Guernsey Literary and Potato Peel Pie Society, by Annie Barrows, and her aunt Mary Ann Shaffer back in 2009.
I also read the Ivy and Bean series with my daughter that Annie Barrows does with Sophie Blackall. But when the new Annie Barrows book The Truth According to Us

, being released on June 9th, 2015, just having Annie's name on it made me intrigued. This is her first adult novel that she has tackled on her own.
It's been so long since her last adult book, I wondered if she was going to be writing anymore adult fiction. I enjoyed The Guernsey Literary and Potato Peel Pie Society. Not just enjoyed, but fell in love, especially with the characters. They were so real. They felt like people that you knew, people who were around you. By the end you were sad to say goodbye. While reading the book, the characters became just as close to you as your own family.
The Truth According To Us is by no means a small book.
Its 486 pages, give or take, I am reading an advance copy so there might be content changed by the time it heads to print.
But I am glad for its size. I get to spend that many more pages with just as loveable characters as in Guernsey. Written with the same ease and passion as Guernsey, but with more development of the characters because the book is much longer.The setting is Macedonia, West Virginia in 1938. A few flashbacks here and there, but mostly just to introduce characters that are no longer walking the Earth.
There are 3 main characters that you see life through. They are not in any order of importance, but the order that you are introduced in the book to. Miss Wilhelmina "Willa" Romeyn, aged 12, is the youngest of the 3 main characters. Willa is the daughter of the oldest surviving son of the Romeyn family.
She is at the time of her life that she knows adults are keeping secrets from her. It seems the whole town knows about her family's past but they aren't sharing it with her.  She pledges the summer of 1938 will be different, so she is going to keep "her ear to the ground" like her aunt instructed her to do, and find out the past of her family.
Miss Layla Beck is the daughter of Senator Grayson Beck of Washington D.C. A young lady of privilege all her life,  she has been stripped of her posh lifestyle and sent to work for her uncle.
A family disagreement, standing up for one's rights with neither party willing to budge. Layla is sent to Macedonia to write its history for the Works Progress Administration.With never having to work a job before, the whole experience is frightening for the lady of leisure. Imagining that she will have to talk to dirty locals that are covered in coal dust and that smell wretched.
The last lady, and my personal favorite, is Josephine "Jottie" Romeyn. Eldest daughter of the Romeyn clan, who bares the weight of the family's burdens.
Jottie raises Willa and Willa's younger sister Eudora, nicknamed "Bird", while their father, Felix (Jottie's older brother) is out of town on business. Never married, Jottie takes care of everyone including her younger siblings from time to time. Jottie watches over the family farms and rents out rooms to boarders to keep the family afloat.
They are all strong women and all easy to connect to.
Don't let the size of the book deter you, as you will read through this book very quickly.
You do jump from character to character however, and I was never struggling to figure out who was talking. Right from the start you knew who was speaking. I haven't read a book in a long time that did this that well.
If you haven't read The Guernsey Literary and Potato Peel Pie Society don't worry. This is a stand alone novel.
The best book that I can compare it to is Divine Secrets of the Ya-Ya Sisterhood, by Rebecca Wells. It has the same connections to the characters as well as both having the fun, quirky moments that bind the family.This is an instant classic and a great book club read.
A must read for everyone this summer.
I hope that I will not have to wait another 6 years for Annie Barrows to put out another novel. I could always read ahead of my daughter to find out what happens with Ivy and Bean, but she might not like me as much if I do.
You May Also Like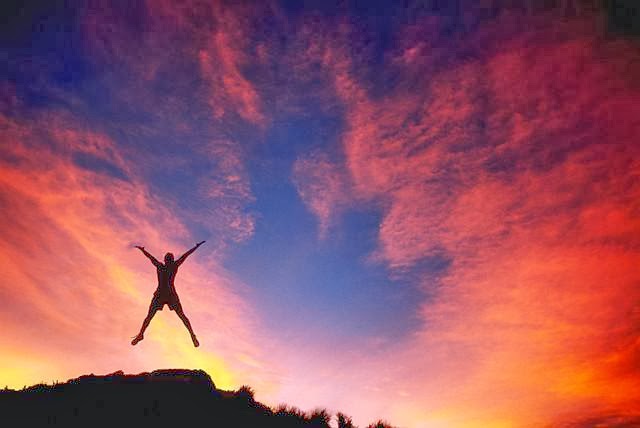 August 3, 2009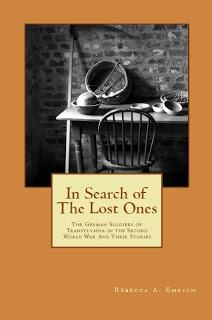 January 14, 2012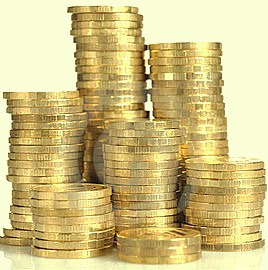 September 7, 2013