Here are some lighter non-fiction reads…
Bill Bryson's One Summer, which describes the outstanding events of the summer of the year 1927. Very America-centric, but entertaining never-the-less. Always well written, always something to learn when it comes to Bryson.
Simon Winchester's The Men who United the States: America's Explorers, Inventors, Eccentrics…A really enlightening study on the great explorations and inventions of the 19th and early 20th centuries that made our modern world possible.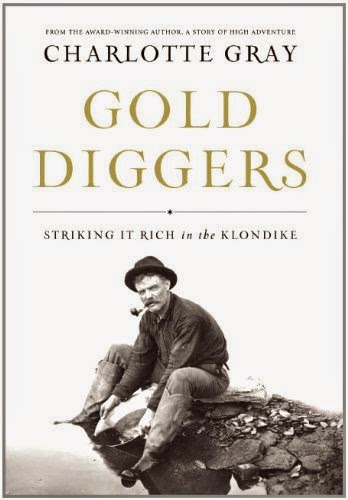 Gold Diggers: Striking It Rich in the Klondike
, published in 2011, by Charlotte Gray, a British born Canadian author, is an entertaining, almost whimsical account of the Klondike gold rush. Eccentric characters and rags-to-riches vignettes produce a fun read. It focuses on Dawson Creek British Columbia, and adds to a reader's understanding of the Gold Rush- from a Canadian point of view. Gray's other books are equally as interesting to read.
Devil In the White City, by Erik Larson is like other books by this author a combination history on some specific event and a mystery. In this case, the Chicago World's Fair is the backdrop to a notorious serial killer. I would suggest this author's other recent books if this one appeals to you.