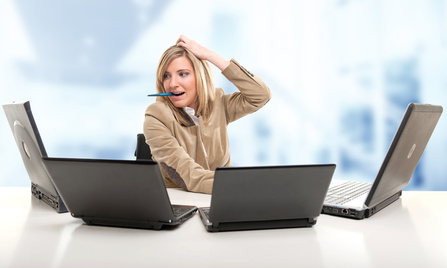 Step by Step Start Writing A Book
February 21, 2013
Use books to get published and start making money with your book sooner!
In this (somewhat) excessively digital age, sometimes we lose sight of the potential value that physical books have. This whole month we have been discussing how to publish your book and how to make money doing it. Whether it is online or in hard copies, as a writer who is just starting out, we all need a little guidance to help us navigate the overwhelming nature of the publishing world. When I type "Publishing your first book" into a search engine, I get nearly 80 million results, just think of that number for a moment: 80,000,000! Good luck with that.
So maybe you narrow it down; since Living a Life of Writing and its other websites are based in Canada so I added that to the end of my search. Although that cut the results nearly in half, there were still about 43 million results to sift through. The problem we encounter with something as powerful as the internet is that it's almost too good at its job. The scope of the search, no matter how much you narrow it down, will always be vast.
Being an advocate of the "physical book" myself, I love filling my bookshelves up, touching paper, turning pages, and who can forget that magnificent new book smell! The other thing about a book is that by nature, there is a limited amount of information it can contain. This can save on the overwhelming aspects of your search for information, and also help to refine it. So I had the idea to hit the bookstores and see what they had to offer a novice writer. I admit that I was pleasantly surprised. I've listed a couple books that I thought were easily accessible and informative. In many cases, the information is in powerfully cohesive and coherent collections.
The Canadian Writer's Market, 19th Edition: The Essential Guide for Freelance Writers
– McClelland & Stewart and the newest- as of 2015, but I'm sure a new addition will be out soon.
This book examines publishing options for the Canadian writer (or writers who want to publish in Canada). The exciting thing about this book is that it has many different types of publications with contact information, emails, addresses, and other necessary submission information. To have it in one book is a bonus to a person like myself who likes everything neat and in one place. Accompanying each option is a mini profile on the type and length of books usually published by a particular company, again another helpful thing to know when choosing a publisher. It is also neatly organized into subject categories. If those few sentences didn't sell it, I will offer up one more selling factor. It is the most current catalogue and publishing guide available to writers right now, having been recently published just a few weeks ago.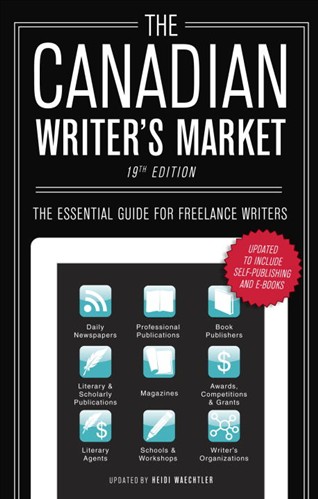 If you are looking in Chapters or other Indigo stores in Canada for this book, you will find it in the Reference section. For only $26.99 CAD in store or $17.81 CAD online, this book is a must-have for the writer looking to make waves in the Canadian Writer's market. You should take note of the price difference online and offline if you are tight on cash.
2013 Writer's Market- 13th ed.- Robert Lee Brewer (UPDATE: the newest out is Writer's Market 2016: The Most Trusted Guide to Getting Published
)
As this is an American publication it is broader in scope, and this guide to the publishing world has amazing tips for any novice writer, and for those who are more comfortable in the writing world. With hundreds of references, this is a full-bodied approach to publishing. Not only does it have lists of publishers, but sample query letters, and other tips for getting your book out here and make more money with it. Also, if you've considered getting a literary agent, there are references for that as well! It is updated so often there is a new one each year and Writer's Market has branched out, so you can get a book on specific topics from finding a literary agent to self-publishing.
The 13th edition was published in September 2012, and it is updated yearly, so even if you have one which is a couple of years older, most of it doesn't change. Prices at Chapters or other Indigo stores are around $52.50 CADin store, or $34.65 CAD online. (Again it's also important to note the price differences.
Don't forget as well, the WIDE variety of inexpensive (starting from $0.95) e-books that are available. As of right now I don't have an e-reader, but I can download the apps, but from what I can tell, there are quite a few good selections offering information not necessarily on using publishing companies, but for those of you who want to self-publish without a company, although this is in my view the harder route to go with.
Think about it. Take advantage of a more refined system and source of information to start making money sooner rather than later, and feel more in control of your career as a writer!
You May Also Like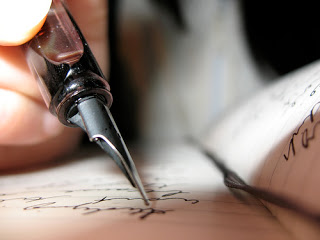 February 19, 2011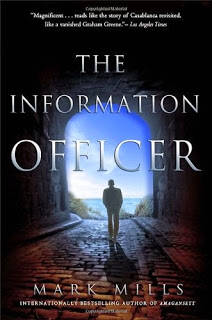 February 26, 2015