On Money, Books and Publishing My Book
February 14, 2013
People ask "what makes you want to publish a book?"
They might not think I am a writer, but I can do it, I have time to improve my writing and time to learn about marketing and other things a self-publisher needs to know. I've also published a book, and it's something I am proud of. I also have a story I need to share.
My response to that would be if I had a story that I felt was worth sharing, why wouldn't I want to take the chance in having it published.  What a great opportunity to share your story by having it published for others — for anyone really.  Of course the success of your book will be determined by the reviews by your readers, they are the ones who will make money for me.I write my books with my family and friends in mind; they are the ones who have stood behind me and gave me the courage to follow my dreams, they understand what I do as a writer.
They are the ones that would have dealt with my frustrations that I would have had in writing my book.  As much as it will be a success having my book finally published. I know that my family and friends will also feel in the success of my book. They might not purchase one, but they gave me support.  Making money writing will come, if I work hard at it.
To get my book recognized to readers out there, there are a few things I should do.
•Set up a web page about my future book. It should feature an excerpt of my book, characters, outline or something else important pertaining to the book so that the reader will want to find out more.
•Make bookmarks to give out; anything that will help a reader remember my book.  However that being said only so many people need or want a free bookmark.  Posters and other things will be wonderful too.  Selling my book from home is also important to me, with the right social networking.
•Find out if I may set up at a book store for a function to promote my book.  There are many opportunities for self-publishers in small bookstores, but you have to work on the relationship beforehand and not after you publish that book.
All of these work well in theory. The problem is they cost both time and money, and both are in short supply.  Everything has a price to it, and while some people will argue that everything can be done for free they are wrong.  Take for example a website.  While this is cost effective, there is still a hosting cost, and the purchase of the web address itself.  While this might mean you can some control, you have to build your following, and you have to pay for it upfront.  The net result is that in order to make money for yourself, you will have to sell enough books to pay for the website.
Let's break it down with some math.
Let's say you self-publish your book on CreateSpace, so you set the retail price for $10, and based on page count, and where you sell your book, the royalty you will make is predetermined. If you want to play around with the numbers, you can go to the website to find out. So, let's say you have a 180 page book, with a trim size of 5″X8″ and according to CreateSpace, you will earn $2.99 for every book bought on Amazon.com.
Sounds great right? But wait, if you aren't in an area which offers direct deposit, you have to wait for a cheque, which has a payment set at $100 US. So, you will need to sell 35 books from Amazon to get there. Now, if you have a withholding tax, you have to make sure you are above that percentage. For Canadians this withholding tax is 30%, so you will have to sell more books, closer to 50 books to get a cheque from CreateSpace.  If you are in the United States, you don't have a withholding tax, and you can get direct deposit when you earn $10 in royalties.  The nice thing about CreateSpace, is that you can find out this information on their website. (Createspace.com)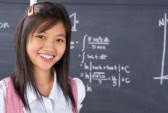 The math sounds good so far, and it's very simple, you can do it in your head, although having a calculator handy will help. The next step is to figure out how much money it will take to pay for the website.  Let's say you buy a website at GoDaddy, or Bluehost and you pay $14.99 for the name, but you choose it get it for 5 years.  So, then take the $14.99 and multiply it by 5, and you're paying close to $80 for the website.  I'm not going to mention hosting, but there is a fee for that too.  To pay for the website you just bought, you will need to sell 26 books to break even.  This then means you have to promote your books to earn back what you've just spent.  One can argue you can add affiliate programs to your website, but that also takes time to grow. So it's back to book selling.
I'm sure twenty-six books can be sold, but if you have a book like mine, In Search of The Lost Ones, is a niche market book, so it makes it harder to sell to a larger audience, which means I will need the help of social media, from Facebook to Twitter to LinkedIn and anything else I can get to make money with my writing.
What about making money just by being online?
The simplest answer is that it will be hard without a platform.  I've known of some people who write on several online writing sites and have some success with their books, but I've read of more people who have more success with their blog or website where they can earn more income a lot faster because it is theirs and they don't have to market as much.  One can argue that they can "publish a book for free" but again, there is always parts which have more of a challenge and if you don't know how to do something, or you can't get a strong following before it's published you will have more of an uphill battle to get there.
You won't make money just by being online, you have to have some plan or strategy to earn that income.  The plan might work, in theory, but the more you build on your knowledge of money and publishing the better off you will be.
You May Also Like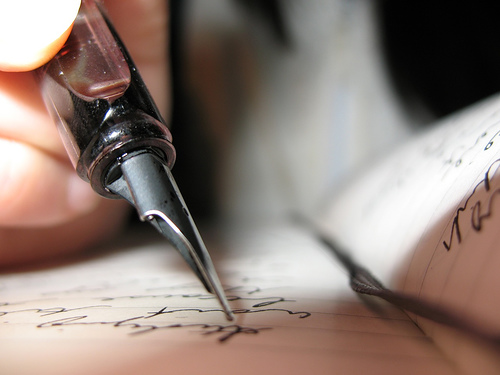 March 6, 2015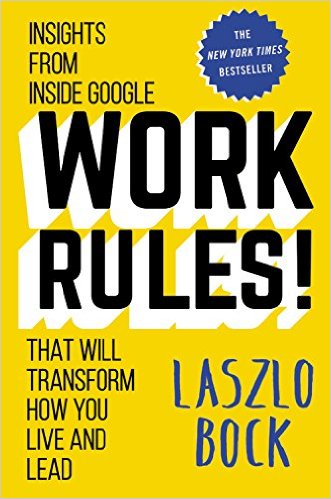 September 17, 2015