Promote Your Book or Write Another?
January 16, 2012
Which is better? I think we want to see success in all our writing, and the question becomes: What should we do? Should we write another book that will build on the last book, or promote the book that we have just published?
For me the answer is simple: Do both.
1) You have a blog, write about your book: but you also need write about topics you care about. Write what you have passion for – this is why you write that blog, isn't it? And it is a great way to get more readers. As a bonus, people – your readers – get to read about your new book.
2) Promotion begins before you publish your book: You have to mention your new book, but you also have to continue to promote your other upcoming and already published books. You can do this online or offline.
3) Writing is something you do: Just because you have published a book, and you need to promote it (and you do or you won't get sales), you need to continue to write new things, so you will have to keep on top of both the work in progress and the newly published book. This means that while you continue to promote that new book, you have to write the next one. You can't stop.
4) Plan your time wisely: The more you plan, the better the whole process will be. It might take you a full year to write and get published, but the more editing time you put in, the better and easier it will be to promote your final written product. It is not formal marketing, but be sure you are telling people that you have a book, and that you will continue to write and improve your writing (show your writing passion!) Be published! Take your time deliberately and you will find it for both promotion and writing – and from there timing becomes easy.
So, do both, but be wise about it. It is all about improving your writing, your blogs and you, and doing it with help.
You May Also Like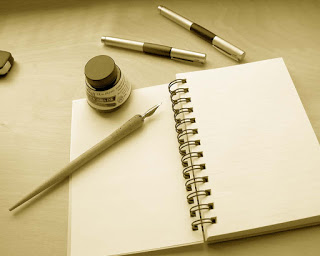 May 31, 2012