Business Writing… and research!
October 6, 2009
I'd like to think that business writing is easy. You write as best you can a marketing plan, which includes some basic information: target markets, and literary agents, and editors and the time frame of the book you're writing about. Publicity? well include that as well. Everything is included. Easy, just write it… but wait not so fast…
Business writing takes a bit of research, now why do I say this? it's really simple, when one wants to write up a business plan I believe one should know as much as possible, and also get someone to look it over. Business writing is like anything else.
No, don't use the Internet for the footwork that is needed, use amazon by all means, but be wise, read up. It reminds me of one blog I read. Royal Musings, she has someone who claims to be a descendant of Queen Victoria, a Mountbatten, and is also a claimant to the crown of Germany as "Queen" of Germany.
A bit of research is all it takes, and a few good books to rip right through this. This "lady" added 4 years to her age and legally changed her name, but the problem is that she thinks she is more than what her supposed mother was. No, don't go online for this.
Look in Marlene Eilers' book first. Do the research. Know the correct answers before you write anything. The point of the matter is that this one is the lady in question is wrong dead wrong, but if you didn't know it, and didn't check something other than the Internet you wouldn't be sure. (The mistakes that the "lady" claimed drove me nuts. I might not be as correct as Marlene, but I do read royalty and Queen Victoria and her family is a particular favorite of mine)
Back to business writing, the idea is the same. Check, check and double check. What do you need in a book proposal? In a query letter? In a manuscript? Read it up.
Then write it up, a few time would be best. Make it what it is, business writing. You are in the business of writing. Write like a business. Take a writing class Don't underestimate the value of proper research, or you'll end up a laughing stock, or worst yet, someone who will be looked upon with sadness.
My Question for you today is this: What is the most important thing about researching any aspect of business writing?
You May Also Like
January 31, 2018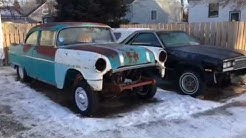 March 9, 2020