When Writing Think Small?! What are you NUTS?!? Part 1 of 9
August 12, 2009
Okay folks today I need to you to pack you bags and come with me on a journey. What we'll need is backpacks, binoculars, hiking boots, water, tins of food, air packs, oh and never forget the ice picks and compass and helmets and hm, what else? right cooking utensils and an advanced knowledge of camping, and hiking. We'll be up Everest in no time! Okay, so I have… wait! where are you all going? Come back!
Now, if i was to do the same thing with writing, say tell you that we can get something in a publishable level in 30 days, no real problem correct? All it would take is about 3,000 words or so a day, and editing about 4 or five hours each day afterwards. Well if you take the first reference the "big hike" no one would want to do that sort of thing. We are not all experts and we all have other things in our lives.
So what is there left to do?
Think small. Okay, stop laughing, or giving me an evil look. Really if your a beginning writer, and we all were once, to get even say 400 words down each day is challenging. For more seasoned writers nothing less than 500 words each day will be acceptable. So there really is no right answer to your path.
My humble advice is to write for 15 minutes a day. On the computer, on paper, on scrap pieces, doesn't matter what is written it's the art of writing. Not a blog though, they are fun and easy and for the most part very relaxing. It is writing, but not the type that gives you a sense of being finished, akin to housework.
A writer knows that time well spent is finishing that chapter, making that edit to make the chapter shine. That is the fun part. Okay there are other aspects to this, but in a sense it is not those parts that I'm referring to, just the beginning for this series.
This also helps in overcoming writer's block, and that in and of itself is a challenge, every writer gets it, and for the most part one or two days away is enough to get that old creative flow back. For others it's like trying to climb Everest, they can't.
Yes, it's possible to climb Everest, but if you've never done that what about something smaller? a park hill. Anyone can do a park hill, we all know the kind, the ones as children we run up and rolled down. We know we can make those ones. Not a problem. (Okay, maybe knees might not but still.) So, back to writing. Pick up the pen or sit in front of the computer. Breathe and enjoy. Write, about anything, and everything. There wasn't so bad.
All that you need to do is write. Doesn't matter if with writer's block it's a few lines, and not all of it good. It doesn't matter, you're writing. Do this each day. Fun now right? Once in a while you might even go back to that Everest of a story and make some changes, and add a few sentences there and, oh my! the book is now complete.
If you are beginning or just trying to break out of writer's block don't worry about anything else. Just the writing. No voices of critics or anything. Just pick up the pen and Write. This is exactly what I'll be doing today. To those whose blogs I've not commented on, my apologies, this has been a hard editing and writing week, but I'm good for the rest of the week.
My Question for you Today is this: Do you think that there are benefits to thinking small? Or do you like the challenge of thinking big?
You May Also Like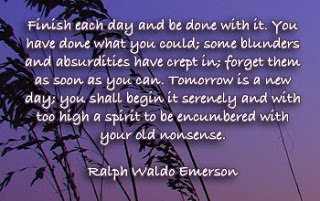 February 2, 2013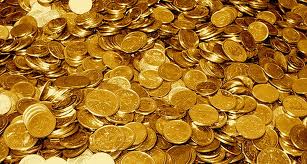 February 4, 2011