Interview With C.S. Lewis, Writing and other Oberservations
August 25, 2009
The passion and confidence series will be up later today but, I've got an interview with C.S.Lewis right on this blog: Okay before you comment pointing out he's dead, and I know he is let's have a bit of fun and interview him see what he has to say about writing….
Me: Good morning Mr. Lewis
C.S. Lewis: Good morning great to be here to share my writing secrets today.
M: I am sure all writers will enjoy that, as some of you books are now movies. The Narnia series in particular is a series done into movies many times.
CSL: I suppose that is a good thing, I do hope that the story was left intact, I recall some of the movies in my time, nothing like the book or to much like the book. Somethings are better left read.
M: reading is important to you then?
CSL: yes it is, I found that it is a type of escape and a type of way to increase imagination.
M: Your writing, it is some of the more vivid and yet child like I read, most anyone can sit and enjoy it, and yet come back with a different meaning to it.
CSL: (Laughs) I never tried to make my writing for anyone, except perhaps the lion the witch and the wardrobe as that was written for my goddaughter. Otherwise, I write with feeling and with experience. Sometimes I don't use my own name, the best known was one of my later books A Grief Observed. It deals with the loss of my beloved wife, Joy.
M: You wrote two book about her then.
CSL: yes, and I tired to put my feelings and observations in it.
M: You were a part of a writing group as well?
CSL: Yes I was a part of something very unique, although it almost cost me my most famous book.
M: Oh?
CSL: Yes, one of the men in the group felt that it was to raw not well done. Someone else suggested to send it out anyways. The Lion, The Witch and the Wardrobe was published. Although now I can concede the point it was raw, and a bit childlike, but it was written for children.
M: Your other books weren't though and a very powerful.
CSL: Thank you, but I am a simple writer, and a simple man, and I want to convey this feeling to my readers, as they like I am searching for their own meaning in life.
M: That is what you take with you when you write.
CSL: No, a pen and paper will suffice although I do like a typewriter. That isn't your question, I write what I love, and I write to give a voice to my beliefs. it is important that if you express your feelings in your writing to make it simple and clear, yet entertaining.
M: Talking lions for example?
CSL: yes, adults don't understand what children inherently do. That is why my best loved books are meant to for children. Adults want stronger… more deep thoughts.
M: A Grief Observed?
CSL: Yes. I couldn't use my own name on it, until later, much to raw and emotional, and yet, definable and powerful. People understand grief and sorrow. All too well I suspect.
M: All to well, all to well.
CSL: Yes, and that is why it is almost easier to write with a darker emotion than a lighter one. The deeper the sorrow the stronger the joys. Humans understand this.
M: Thank you for your observations Mr. Lewis, will you be back.
CSL: should your reader want me to come back for more questions I will.
My Question for you: Does C.S. Lewis interview give you and idea about writing, does it have a point the lower the lows the higher the highs?
You May Also Like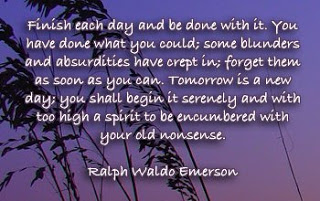 August 13, 2012