Self-Publishing? It is A Great Divide? Part 1 of 12
July 29, 2009
Welcome to all who are new, this is the start of what I hope will be a great, and fun series, a walk into the lion's den per say. Not really just writing about my own little view of the writing world around me. Whatever your views, there will always be self-publishing, vanity presses, and other types of publishers out there. Yes, there are good and bad things to any types of publishing, but onward!
If I was to say, one day that I wanted to self-publish, there would be more than a few people who would look at me in a different light. Of course I would then need to explain myself. There are in my mind about three or four ways to go about publishing, although people will probably lump them into two sides self-publishing and publishing.
I look at it a bit differently. In self-publishing, you need, must, definitely go in with eyes wide open and never for an instant shut them. You will pay out of pocket for you books. But, if you've done your work, and know that say this book is something that will sell to say ten or 20 people, there are countless option for you.
Yes, I did a self-published book, and no, I didn't go to a vanity press, it's a bit more complex than that. My first writing job was editing and writing two articles for a 50th anniversary edition to a local church, they payed me a honorarium, and payed for a local printer to print out the books. He's been very helpful for this series in explaining what he does and what is different about what he does.
He doesn't do editing, that's the writer's job, he prints it out on paper and packages it the way it's requested. For about $250-$500 he can get you a fare decent number of good quality books. He quick to point out that this only covers his costs, the marketing is up to you. He's never short on advice for that though, as he's been in the business of printing for many years.
Then there are the vanity presses: such as Xlibris, I Universe, Authorhouse. The big ones. I suppose we could argue all day about should they or not they be called a vanity press, for the purposes of this series they are. They are the ones I have a problem with. I think that most people do have a problem with these larger vanity presses.
For fun, I went to each of these groups and saw what they have to offer in terms of books. Okay, the lowest package they have starts at about $249.00 but wait there is more… you don't get books. The more you spend the more "free" books you get within each package. While you can get your published if it looks like a good seller, and you market it right it still counts as.. being published. The biggest argument to that, given by I Universe, Is that anything you write is published work. Sorry but my first draft may be "published" work, but it's not good.
Each level up includes more and more marketing. To see for yourself do the hunting I did. I think that this is where people mistake these for a traditional publisher.
Ah yes, the traditional publisher. The one everyone seems to want to get into, best if it's a big name. But does it have to be really? Honestly would you go an do some research to see what is out there?
There are small presses, with small budgets who will work with you one on one, they can be found with a bit of help, such as writer's market, or Internet research. I would recommend getting someone to edit your work beforehand. These groups can take about a year to produce a number of books, but for many this is the needed push into the "bigger" territory.
The larger publishers are bigger, and have larger budgets, but they will allocated them to the well known sellers and then after that to other unknowns.
There are benefits to both… and drawbacks. This is only a brief outline. But I'll be going into more depth over the next few days.
My Question for you today is this: Where do you stand in terms of publishing? What are the drawback and benefits to both?
You May Also Like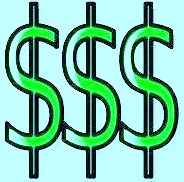 December 21, 2012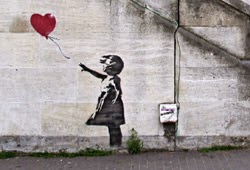 January 14, 2015