Retreats and Mentoring in Writing Part 11 of 15
June 25, 2009
Welcome to all who are new, great to have you here. I'll mention once again about the contest, it's a few posts down, so if you want to join in the fun you can, feel free to leave a comment or send an email. I've gone through all the emails, and well, so many good ones, and so many asking more about it. I'll answer the most common of those questions right here: No, you don't need to wait until this series is finished to write in.
I want to flip this post over a bit and ask the question to you: What happens to a write who doesn't have a mentor or writing buddy or some form of critiquing done?
I could say that they would be lost with out help. I was admittedly one of those when I first began writing about 15 years ago. I always wanted to write, I'd make up small stories and write. I'd buy little books, Terry Brooks mostly, but C.S. Lewis was also a big favorite of mine. Still they seemed to take me somewhere else.
So, I though hey it doesn't look too hard, I can get this done no problem. Big problem. Got myself the desk, the paper and pen, and then wrote. Then wrote it again on the computer and… after about 2 years, I began to send it out. Now, here's the funny part. I did the first thing that comes to mind with a seventeen year old… mass query letters. Yep, I did it. Got them all back as form letters and some helpful suggestions.
One editor went so far as to suggest I rewrite my story. Then it dawned on me, maybe I should get some other person to read it. I did, and continued to write. And write, and write and write.
If you want to see what happens when you think something is good, give a first draft of anything to someone else.
I got myself some writing buddies first, then later a mentor. My writing improved, possibly because these people will look at writing in a different way than I do.
That's a good thing. It challenges me and makes me a more improved writer. That's what we all want right?
You May Also Like
May 7, 2009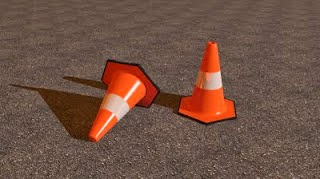 April 5, 2014